Top50 Pro Tipsters Predicted Database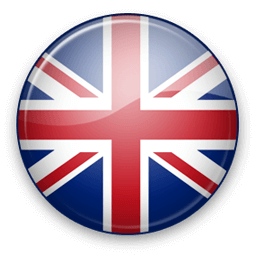 EN >>>
European Top 50 Tipsters secret database for Access to which only our application has been licensed for other bookmaker office.
In the inner group there is a database of which work a lot, tipsters, merchants, etc. The top 50 best (Hungarian, German, Austrian, Swiss, Spanish, etc ..) bookmaker are recognized in a closed system, their own analysis tips for selected events . The system dynamically classifies the power of tipsters from scoring system on a daily basis based on their achievements, so there are stronger tipsters and a little weaker. Best tipsters without name are marked with an asterisk ( * * * ), because of the security and traceability the "aliases" are not published. Only with these conditions can you gain insight.
Every day at noon at 12 noon, the content of the published table will no longer be changed and subsequent modifications will not be possible !

An example of a daily offer that you can see in our application and our Telegram secret channel: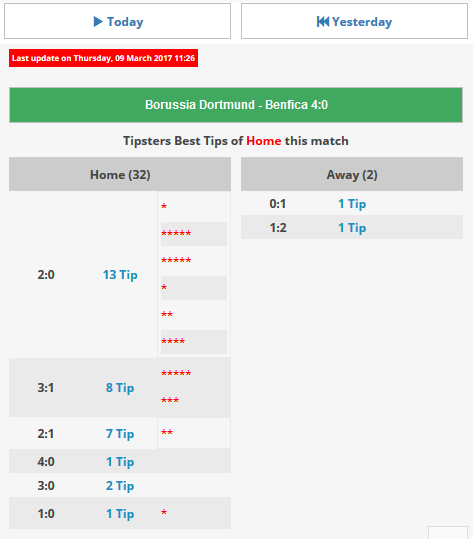 Tips marked with an asterisk signs:
* * * * * - TOP 1-3 Tipsters Tip
* * * * - TOP 4-5 Tipsters Tip
* * * - TOP 6-7 Tipsters Tip
* * - TOP 8-9 Tipsters Tip
* - TOP 10 < 50 Tipsters Tip

Recommended for medium or other stakes 1x2, Double Chance or Goals(Over/under) with combie!
The tips here:
FT: Full time
CS: Correct Score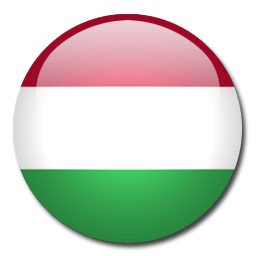 HU >>>
Európa Top 50 Tipstereinek titkos adatbázisa aminek a hozzáféréséhez csak a mi alkalmazásunk kapott engedélyt bizonyos bukméker irodákon kívül!
Belső körökben létezik egy adatbázis amiből rengetegen dolgoznak, tipsterek, kereskedők, stb.. Zárt rendszerbe töltik fel Európa 50 legjobb (Magyar, Német, Ausztria, Svájc, Spanyol, etc..), bukmékerek köreiben is elismert tipsterek, saját elemzet tippjüket szelektált eseményekre.A rendszer a tipsterek erőségét napról napra rangsorolja az elért eredményeik alapján pontozásos rendszerben, ezáltal vannak erősebb tipsterek és kicsivel gyengébbek. Legjobb tipstereket név nélkül a rendszer csillaggal( * ) jelöli, biztonság és lenyomozhatóság miatt az "álneveket" nem publikálja a rendszer. Csak ezekkel a feltételekkel lehet betekintést nyerni.
Minden nap délben 12 órakor lezárja a rendszer a tippelési lehetőséget, ezáltal a publikált táblázat tartalma már nem változik és utólagos módosítás sem lehetséges ezáltal marad tiszta a játék!

Példa a napi kínálat egyikéből amit az alkalmazásunkban és a Telegram titkos csatornánkon is láthattok: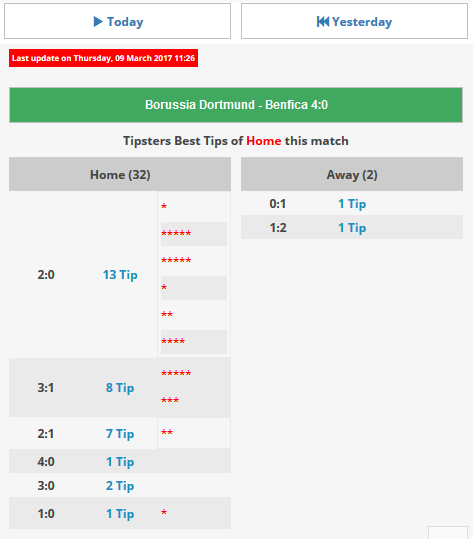 Csillaggal jelölt tippek jelentése:
* * * * * - TOP 1-3 Tippelő Tippje
* * * * - TOP 4-5 Tippelő Tippje
* * * - TOP 6-7 Tippelő Tippje
* * - TOP 8-9 Tippelő Tippje
* - TOP 10 < 50 Tippelő Tippje

Közepes és egyébb téttel ajánljuk 1x2 és dupla esélyes kimenetelre vagy gólokra fogadva kombinált szelvényen!
Az itt található tippek:
FT: Játékidő
CS: Pontos eredmény